Let your imagination take it from here…
Imagination is more powerful than Knowledge – Albert Einstein
Since starting my journey with the Master Key System, I hadn't created a map for my life. I thought like my father and like so many other people who say;
"I can't think about creating a plan…..life is so busy……I don't know what I want…….I don't like the idea of creating a plan, what if it doesn't happen!"
Each of us will arrive at a destination anyway, so why not design what it is that you want? – When I watched the TEDx talk by Patti Dobrowolski, I loved how she spoke about how we don't know which of our dreams will become our realities and that the best ideas will manifest for us.
"You may not know which of your ideas will happen, but the more freedom you give yourself to write your own reality, the more realities you get to experience." – Patti Dobrowolski
My DMP (Definite Major Purpose)
Six months ago I wrote my first life plan. I thought to myself when I was little; I used to draw a house that I loved the look. Today, I live in that house. My parents had a dream that I would be married, but I didn't want to be married, I wanted to play. Today, I am a single mum, and I can say, I live my life in PLAY, to discover what life is. When I was very young, I once had a thought that I might be like someone who helps lots and lots of people by what I create in life. I am still discovering and this is a raw sharing of my journey.
Through the Master Key Experience, I learned that my Personal Pivotal Needs (PPN's) are LIBERTY and LEGACY.
Liberty because I want to be able to do what I want and when I want, and LEGACY is about creating a financial structure for Financial Independence for my generations. I desire my Legacy to live life on Purpose. Living their passions and their dreams and to not let money be an obstacle for them living their dreams.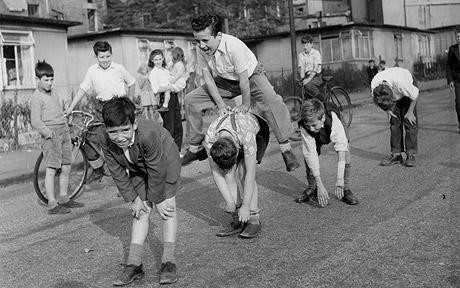 Legacy is a personal desire, and I see families like the old-fashioned 'LEAP FROG' game. Where each generation jumps further than the next, like the baton passed from generation to generation. I don't know which of my ideas will come to fruition, but I have given myself the freedom just to go where opportunities take me. I am working currently in a Severe Special Needs School; I'm not even qualified to work with children with special needs. However, I have become MORE humbled, more loving and warmer as a result. Could the universe be preparing me for the life that's growing roots, which I cannot yet see? I sure do feel like something is about to POP and blossom in the outer world.
Whats more, the man of my dreams, told me he "Does love me' – but then I'm not hearing from him again for weeks on end. I laugh and let life play out what it must. I am refurbishing a property, and nobody has a clue that I have only £30 in my bank account (FOLLOW MY 90 DAYS MONEY EXPERIMENT). I'm trusting the universe to provide the resources. I've got an architect who's designing the plans for a new three bedroom house, with a basement flat for some land my son and I have made an offer. The offer is accepted, and we are both committed to finding the funding to make this project a reality. I TRUST and have complete FAITH, the universe has my back. I stay focused on reading my blueprint every single day. I read my gratitude cards every single day with enthusiasm. I read the Greatest Sales Man, every single day, three times a day. I am doing what I've been learning to do for the past six months with the Master Key Experience course. I have also registered to become a guide with the MKE course and to have mastered NLP (Neuro-Linguistic Programming, as a TRAINER). Things do not end there either. I am currently writing my book, and all this is happening while I am working full-time to make sure I can pay the bills. At some point in life, I know I will have so much to offer from the experiences I am having now.
The 4th revision of my DMP.
I am sharing this here so others can see how I have incorporated the five senses of the mind. These descriptions, make the plan more real for the brain. It's like having the 'mind' and the 'unconsciousness' working together in Harmony.  Our mind experiences the world in just five ways: FEELING, SEEING, HEARING, TOUCHING, TASTING. Our unconsciousness works with TRUST and FAITH.
I am fullfiled because I live in a fully paid home before the 31st December 2019. I tingle with butterflies when the man of my dreams, whispers words of adoration in my ear and holds me close. We enjoy an intimate relationship of loyalty and shared values.  Our home has a double garage a magnificent cute library that opens onto groomed gardens of delicious fruits and vegetables. After discovering the world with my family, we holiday in our home in Beverley Hills near Rodeo Drive. It has breath-taking views of mountains and I often use a private plane for family excursions for privacy and flexibility.

Every day, I sleep the optimum hours and feed my body the best nutrition and exercise. As a result I am a Number 1 best selling author with the New York Times. My story catapulted on to TEDx and the National Achievers Conference in London Excel. Every year I speak alongside Michelle Mone before the 31st December 2019 and my confidence exploded with excitement when I heard over 2000 people applaud my talks. My training resources helped over 3000 people to break away from their emotional chains. My children and I enrich and transform generations with stories and trainings, and as a result over 12 colleges bought our LINKS HUB PROGRAM before the 31st December 2018. Every time we are compensated for our work, I donate half the income to building a legacy for my future generations. I am over joyed when investors buy into my innovative projects. These generated over 50k in 2018. I am excited because I am having fun being creative and innovative. 

My YouTube project, celebrates the life of women who have transformed their lives. The channel blew my mind when it exceeded 10,000 paid subscribers before December 2020. The project continues to give people hope to believe in themselves with animated storytelling. As a result I was blown over when interviewed by Oprah who said I inspires her.

My Network Marketer business gives me the opportunity to sparkle. I feel inspired when people live a life of youthfulness and energy and they motivate me to become better when my knowledge helps them to live the life they want. As a result I earn over 36k a month before the 31st December 2020.
To add to my plan, I wrote a press release. It gives the brain the whole new perspective on what I am creating in my life.