"Every word we utter to another human being has an effect, but we don't know it. If people began to understand that change comes about as a result of millions of tiny acts that seem totally insignificant, well then we wouldn't hesitate to take those tiny acts" – Howard Zinn
 PART 20 of the MKE.
in line 31. "……. and that the only difference between His spirit and your spirit is one of degree, that a part must be the same in kind and quality as the whole."
The world is wrapped in 'LOVE' today and yet many of us may find we have no-'body' to hold close and kiss. How many of us take the time to spend today really loving ourselves and recognizing our own self-worth?
Four years ago I met someone who forced me to recognize my greatness! – Have you ever had an encounter with a tall, dark stranger who blows your socks off, only to learn what 'Rejection, Unworthiness, Unaccepting, Disrespect, Unhappiness, Feeling small and Sad looks like and feels like?
"I know a great secret of life for I perceive, at last, that all my problems, discouragements, and heartaches are, in truth, great opportunities in disguise. I am no longer fooled by the garments they wear for my eyes are open. I look beyond the cloth and I am not deceived." – Chapter Eleven, Scroll 4 of The Greatest Sales Man in The World.
It's been four years with occasional comments from this person over the four years where I have spent time, recognizing I had attracted these experiences into my life because of my self-worth; and BANG he's back again and wants to meet up!!! _ I DO NOT RESIST, I agree!
What are my peptides wanting? I stepped back and observed myself. For the spirit is in everything and I am part of that vision; I created an affirmation in recognition of my real power.
"I accept and respect myself and only attract a romantic loving relationship, that is accepting of who I am, is full of happiness and makes me feel huge, cared for, worthy, happy, estatic, and which leads to a fulfilling marriage where I am doing something amazing alongside someone amazing."
This experience was similar to the last encounter even though he talked as though he had me in his life plans.
Despite this, there was no action for connection the day after or the day after that, and it's valentines day. The most important realization was how I felt about all this, this time around? I could observe the glow around me, my heightened energy when I felt what I perceived to be 'in LOVE.' I noticed how others around me also noticed and I asked myself, "This is the feeling I should have about myself, without having to look to someone else to create it for me!" I know I shall be reading the 'Gal In The Glass' with far more enthusiasm from now on because I have experienced a higher level of energy which I had forgotten.
After things started to calm down again, there was a small desire to feel 'unworthy,' but 'BANG' it could not exist and why was that? – It was my reading of Scroll 4 above and my SIT for Part 20 of the MKE. I come to realize I am part of a bigger plan and to trust and have faith. The Law of the universe puts everything into balance. People come into our lives at the right time to give us a gift of realization if we choose to look inside ourselves and LOVE ourselves unconditionally.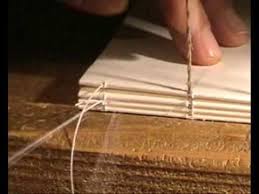 I gave him a little hand-made gift with many of his positive virtues that I had observed and a few of his not so positive attributes, as he seems to like his ego stroked.
Would I change anything? – Absolutely not! – This person has taught me more about me than I could ever thank him enough. I never saw my magnificence, until he continues to show me, and that little handmade book is my way of showing my gratitude.