It's not happening to you, it's happening for you
My spirit chose to be born in a very religious family. My mother, I would say was and still is, and we lived our lives in fear and sacrifice. Although I would often wonder why things were as they were and why I even had a brain because I was a girl, I would just go ahead with things thinking there wasn't anything I could do. There was always a little voice inside me that would not accept the status quo – It refused to believe this was the life I had to live, I don't know where that voice came from, but it would always question rituals and cultural norms even if they were all internal voices.
When I became older and wiser, I wanted to leave all this behind and move forward living the life I wanted, but I look back to all those who are living as I did, believing what others are telling them and quietly living a life of desperation, sadness, and fear of questioning the norm. I have a purpose and each day, and each week it becomes more transparent, more straightforward and directional. By becoming free and asking questions that may frighten others, I will break my emotional chains and maybe become an example for others to remove the blindfolds from their hearts and see what life could be.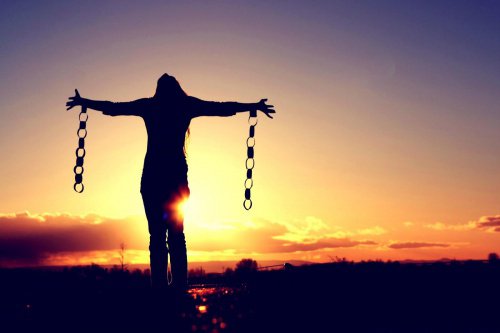 MY BODY TINGLES WITH GRATITUDE BECAUSE OF I FREE OVER 3000 PEOPLE FROM THEIR EMOTIONAL CHAINS AS I SHARE MY EXPERTISE AS A MEDICAL JUICE EXPERT AND A NWM TEACHER @ TRAINER BEFORE 31ST DECEMBER 2018, EARNING OVER 36K A MONTH FOR MY FUTURE GENERATIONS AND FOR MYSELF.