Tears of gratitude filled me!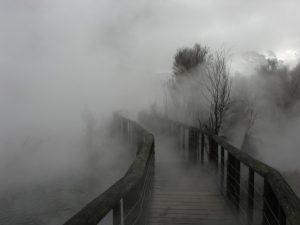 It has been such a beautiful experience to have the sense; I am stepping into the clarity I had been searching for over the last few months. I read my DMP (Definite Major Purpose), after rewriting it for the third time, with the guidance of my coach. I hadn't minded at all as each revision guided me towards what I want to create in my life. It's becoming clearer and clearer to see. It's becoming clearer to see what my most important actions are right now. The blueprint of the bridge I am building for my life is finally becoming a reality. So much so that I was brought to tears when I read the revised version.
I would love to bring this knowledge to others, and one day, I know that I will be able to include this aspect of the Master Key System into my trainings. How could this transform the lives of young people today and even those who are influencing their children without even realizing, every thought they have, every action they take is changing their own child's blueprint for their futures.
It's such a powerful realization. I want the universe to show me how my interests and what I am creating can help me to help others have even more than what I have.